TimeOut : Make My Movie: The 12 finalists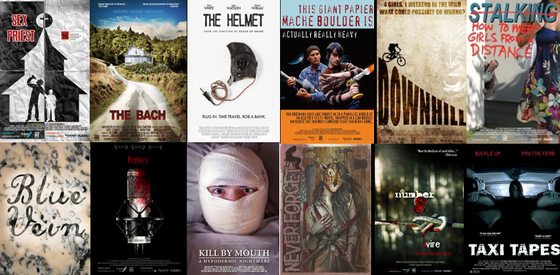 From TimeOut nzherald.co.nz
A deranged killer with a penchant for "DIY-instruments of death" and an all-girl mountain biking adventure gone wrong are just two of the top 12 film ideas selected as finalists in the Make My Movie contest.
Entrants had to submit a movie idea with a title, a catch line, a short synopsis, and a poster to be in line to win the $100,000 budget to make a film.
With the help of social media voting and the expertise of a panel of judges, more than 750 film ideas were culled back to the best 12 (view entries here).
Co-creator and film guru Ant Timpson, who came up with the idea of the competition with nzherald.co.nz entertainment editor Hugh Sundae, says the panellists were impressed with the variety of submissions in the final 12.
"The sheer number of submissions initially overwhelmed us but we eventually managed to whittle them down to a manageable number. We could have easily extended the finalists to 24," says Timpson.
Now it's up to the public to vote on which film they would like to see be made by going here.
Voting closes on November 30 and two final teams will be announced on December 8.
They will then have to write a full feature-length script by January 20.
"This is the one chance the New Zealand public actually gets a say in what film gets made. . . and all it takes is one click," says Timpson.
-TimeOut