MAKE MY HORROR MOVIE (MMHM) is the second round of the successful project that utilizes graphic design, social networking, and blogs to decide which idea should receive $200,000 to be used to create a low budget horror film.
What this means to you is that anyone can easily enter MMHM. All you need to do is upload your movie idea with the following; a title, a logline, a poster and a synopsis. The entries then get culled down to a top 12 with a lot of help from social networking and a panel of industry types, who will then further reduce the 12 to 5. These 5 will face off for the final prize of taking their idea from the page to the big screen.
Whatever the scenario, MMHM will then provide as much assistance (producer/ distribution advice) as humanly possible through our sponsors/partners to guarantee a large audience for an ultra low-budget indie that usually would struggle to get much traction in the cluttered marketplace.
All you need is one great idea and a poster that sells that idea as elegantly and brilliantly as possible. From Go to Whoa, one lucky winner could have a horror film released in less than a year.
This time we switched gears and got genre specific. We are after horror projects only. The reason for this is that our new partner (MPI Pictures/ Darksky Films) specialises in genre fare and we know that we can get the winning project seen by a much larger global audience (if it's good!). They are an American producer, distributor and licensor of theatrical film and home entertainment. MPI's subsidiaries include MPI Pictures, MPI Home Video and the horror film distributor Dark Sky Films.
So just who are MPI Media & Darksky Films? Well they have been in the business for over 40yrs now. Founded in 1976 by brothers Malik & Waleed Ali. They were responsible for getting such horror greats as HENRY PORTRAIT OF A SERIAL KILLER, TETSUO THE IRON MAN, SILENT HOUSE, SLEEP TIGHT, STAKELAND, KILL LIST, ENTER THE VOID, HUMAN CENTIPEDE 2, HATCHET, ANTIVIRAL, DEAD SNOW, DREAM HOME, DEADGIRL and hundreds of others to a worldwide audience.
The first time around the competition produced the feature HOW TO MEET GIRLS FROM A DISTANCE for $100,000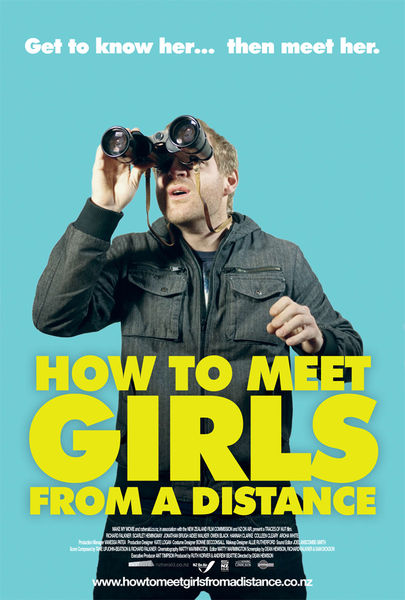 The film was created by the team 'Traces of Nut' and directed by Dean Hewison. It went on to have an incredibly positive reception at the New Zealand International Film Festival, before eventually being sold to Madman Entertainment for NZ/AUS.
The team proved that it can be done under such pressure and to cap it off they produced a film that audiences and critics both liked.
So now we're back and this time the budget has doubled and we're looking for a horror project that will travel outside of NZ/AUS.